16.10.2019
ODDO BHF AM launches a new dated bond fund: ODDO BHF Global Target 2026
04.09.2019
Découvrez en vidéo FCPR ODDO BHF Secondaries Opportunities
03.09.2019
ODDO BHF AM - Nomination of Philippe Vantrimpont and Bertrand Levavasseur
Press release
ODDO BHF AM launches a new dated bond fund: ODDO BHF Global Target 2026
ODDO BHF AM has just extended its range of dated funds by launching the ODDO BHF Global Target 2026, its eleventh fund in this series. The predecessor fund ODDO BHF Haut Rendement 2025, whose total net assets exceed 1 billion euros, has been closed for subscription on 30 September.
Découvrir
Video
Découvrez en vidéo FCPR ODDO BHF Secondaries Opportunities
Découvrez en vidéo notre FCPR fiscal, investi sur le marché secondaire du Private Equity. Pour capter l'univers des entreprises de taille intermédiaire non cotées, principalement en Europe, pour diversifier son patrimoine.
Découvrir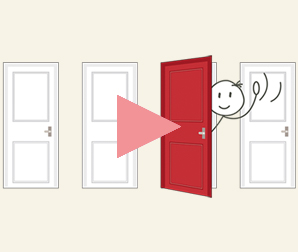 Press release
ODDO BHF AM - Nomination of Philippe Vantrimpont and Bertrand Levavasseur
ODDO BHF AM announces its new Sales organization for distribution markets outside Germany and Austria. A dual team will lead the sales efforts: Philippe Vantrimpont has been appointed Head of Sales in France, Belgium, Luxembourg and the Nordic countries. Bertrand Levavasseur will be Head of Sales for Switzerland, Italy, Spain and the Middle East. He is also responsible for global accounts and global consultants. Additionally, Bertrand Sance, Managing Director, remains responsible for IFAs in France and Belgium.
Découvrir
ODDO BHF ASSET MANAGEMENT, A LEADING INDEPENDENT ASSET MANAGER IN EUROPE
This is the joint brand of legally separate investment management firms: ODDO BHF SAS (France), ODDO BHF AM GmbH (Germany), ODDO BHF Asset Management LUX (Luxembourg) & ODDO BHF Private Equity (France).
Key figures
58,1BN*€
Client assets
*of which €2,1bn in Private Equity AuM
Data as of 06/30/2019
4
investment centres : Düsseldorf, FRANKFURT, PARIS AND LUXEMBOURG
11
locations : Düsseldorf, Frankfurt , Geneva and Zurich (via oddo bhf ag), Luxembourg, Madrid, Milan, Paris, Stockholm, Hong Kong and Abu Dhabi
104
Investment professionals